Paul Davis
ABWE President and Wife
Paul and Martha Davis have served in pastoral ministry since 1989. In their lifetime of ministry, they have led church plants, Christian schools and dynamic ministry teams. Additionally, they have given oversight to children's, youth and college/career ministries. They enjoy pace-setting leadership as well as serving as educators, conference speakers and ministry trip facilitators.
In 2017, Paul became the seventh President of ABWE. Today, Paul and Martha are working hard to meet, support and encourage the ABWE global team, striving to embolden gospel-centered churches to become sending and supporting churches, connecting God-enabled donors to the visionary projects of our fields, and humbly working to build, heal and reignite relationships with ABWE partners past, present and future.
The Davises have four adult children who are maturing believers in Jesus Christ. Landon works as an accountant, Kierstin is employed in private education. Rachael is working as a consultant and is in grad school, and their youngest son Ian is a recent college graduate who works in finance.
---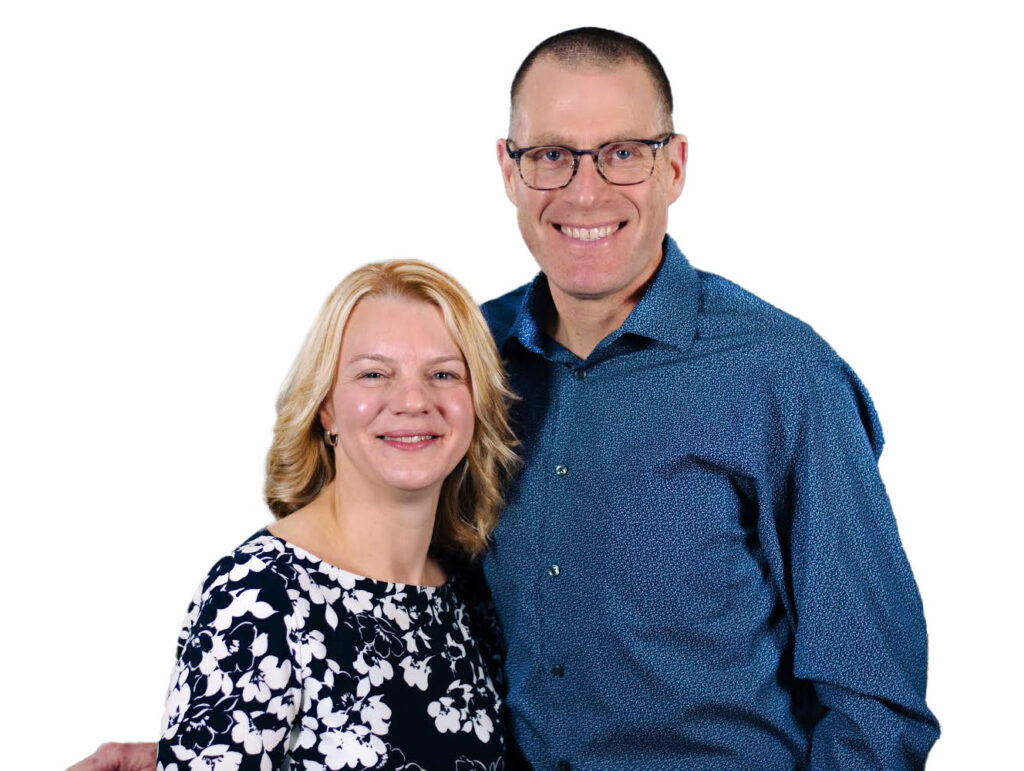 Minne Bouma
Vice President of Global Ministries
Minne and his wife, Michele, began their ministry together by teaching and administrating in Christian schools in New Bern, North Carolina and Brantford, Ontario before joining ABWE and serving overseas in Portugal.
In 2016, they assumed the leadership of ABWE Canada and were blessed to serve the Canadian board and missionaries for five years before they were called to serve at the International Headquarters. As Vice President of Global Ministries, he has the unique privilege of serving the entire ABWE family of ministries, and Michele and Minne delight in spending time with the missionary team around the globe.
The Boumas have two college-age sons, Drew and Caleb.
---
Duane Early
Vice President of Strategic Partnerships
The Lord led Duane into full-time ministry while a student at the University of Michigan. He continued his education and theological training at Summit University in Clarks Summit, PA, and Detroit Baptist Theological Seminary. Duane and his wife, Susan, were involved in two pastoral ministries and one church plant during their first 15 years of marriage.
In the 90s, the Lord led them Duane, Sue, and their two daughters to join ABWE in order to open and lead the first team in the country of Ukraine. The team was able to grow both in quantity and quality while developing the Church Ministries Institute, multiply churches, and launch mission endeavors throughout the Russian-speaking world.
In 2000, Duane was asked to serve as the Regional Director for Eastern Europe and the Middle East, and in 2009, Duane became Vice President of Global Operations. He began his current role in 2017.
---
Doug Martin
Vice President of Strategic Initiatives Development
Doug and Sharon Martin joined ABWE in 1994. Doug served as the first Country Coordinator for Romania until 2004, when he accepted the role of Regional Coordinator for Eastern Europe and the Martins relocated to Budapest, Hungary.

In 2010, Doug became the Executive Director for North America, now known as EveryEthne—a ministry focusing on equipping the North American church to cross cultures without crossing borders by reaching their own communities. In 2021, Doug transitioned to his current role.
Doug enjoys golf, playing with his four grandchildren, and watching The Voice.
---
Jason Phillips
Vice President of Mission Strategy and Operations
Jason has spent over 32 years leading and nurturing people and organizations to achieve their potential and maximize results. Jason joined the ABWE team in September 2020 as Executive Director and led the creation of our short-term missions trip ministry Launch Point.
Prior to ABWE, Jason served in key senior corporate and ministry leadership positions. He has served in multiple pastoral roles and co-founded a parachurch ministry that served in West Africa focused on church planting and medical missions. Jason has a B.B.A. from Georgia State University, an M.Div. from New Orleans Baptist Theological Seminary, and a D.Min. from Southeastern Baptist Theological Seminary.
Jason and his wife, Jeannie, have been partners in ministry throughout their marriage, and they currently serve on the leadership team of a church plant in Alpharetta, GA. They are blessed with an adult daughter who works in public relations and a son who is in college.
In his role as Vice President of Mission Strategy and Operations, he coordinates the strategic functions of the senior leadership team and manages the implementation of the overarching goals of the organization. Jason enjoys golf, football, and experiencing new cultures.
ABWE Board
Since 1927, ABWE has been governed by a self-perpetuating board made up of men and women from a variety of disciplines with diverse and extensive ministry and business leadership experience.
Board members are volunteers who serve in an independent trusteeship role to provide appropriate governance and oversight to assure the doctrinal integrity, financial accountability, stewardship, and effectiveness of the ministries of ABWE.
---
Board of Directors
Bill Amstutz | Allendale, MI
Jeff Burr | Cedarville, OH
Al Cage | Knoxville, TN
Mark Cizauskas | Rochester Hills, MI​
Kezia Curry | Blythewood, SC
George Martin | Lenoir City, TN
Yvonna McGhee | Lenoir, NC
John Nemmers | Des Moines, IA
Charlene Pelfrey | Mason, OH
Wendy Perez | Indianapolis, IN
James Pettit | Auburn, IN
Samuel Polson | Knoxville, TN
Randy Redmer | Eagle, MI
Charles Smith | Kansas City, MO
Don Southwell | Mancelona, MI
Josh Teis | Las Vegas, NV
Chukwudum Uche | Las Vegas, NV
Emeriti Trustees
Marvin Brubacher | Cambridge, ON​​​
David Crandall | Mountain Top, PA​​​
Steve Euler | Chattanooga, TN
Randy Faulkner | Hahira, GA
James Geurink | Valparaiso, IN
Gerald Kroll | Lynchburg, VA
Allen McFarland | Portsmouth, VA​​​
Charles Ware | Indianapolis, IN
---
More About ABWE