Country
Japan
Are you considering missionary work in Japan? We offer short-term and long-term missions opportunities in Japan for those with a heart for cross-cultural ministry. These unique opportunities will utilize your gifts and talents to proclaim Christ in Japan. In addition, our internship programs offers hands-on experience in cross-cultural ministry, giving you the chance to fuel your passion for missions and make an eternal difference in lives. Join us today, and become part of something bigger.
The Spiritual Need – Missions Trips to Japan

As the second largest unreached people group in the world, the Japanese need the hope of Christ. Only 0.6 percent of Japan's total population now consists of evangelical believers, meaning there are few Christians in Japan.
Unreached groups consist of countries where less than two percent of the population adhere to evangelical callings or less than five percent follow any sect of Christianity. ABWE seeks to connect with these unreached people by sending missionaries to their region and partnering with Japanese believers. We have launched the Open Initiative program to bring sixty new missionaries and seven new teams into unreached nations—including Japan—by 2027.
ABWE has established ministries in Kumamoto, Izumi, and Miyakonojo, located on the southwestern island of Kyushu, as well as in the national capital of Tokyo. All Japanese middle school and high school students are required to take six years of English courses, so language teaching provides an open door for sharing the gospel. We have also worked in children's and youth ministry and within the deaf community. People are coming to know the Lord, and we are excited to see Christian families growing together in their faith.
Long-lasting spiritual traditions and practices make mission work in Japan tough and challenging. We need teammates with fresh ideas, deep relationship-building skills, and perseverance— regardless of how fruitful the results may appear.
ABWE plans to expand the team in Tokyo and is seeking missionaries equipped for church planting, teaching in a Bible academy, personal evangelism, and teaching English as a second language to minister to both Japanese Christians and nonbelievers alike. These valuable skills can build bridges into Japan's communities. Will you join us on a missions trip to Japan and press on toward that goal with us?
Getting Started
ABWE provides various options for missionaries exploring their callings: 
Short-term: Short-term missions trips last anywhere from a week to a year. ABWE sends people on these trips to help them learn more about full-time ministry, meet specific needs on the field, and help the local communities see the love of God in action.

Mid-term:  ABWE's mid-term opportunities call missionaries to the field for one to four years. Since mission workers stay longer, these trips often involve long-term projects with missionary teams to assist the local church, improve their communities, and provide services that allow them to minister with everyday people.

Long-term: Our longest options call missionaries to become members of a community for four or more years. Missionaries serving long-term often help specific communities or the community at large through various organizations or programs. The communities they serve benefit immensely from the relationships they build with passionate believers

who are part of the Christian community.
Christianity in Japan
Japan's rich history and culture extend back to 660 BC. For centuries, the Japanese people devoted their spiritual practices to Shintoism. This traditional religion views humans as fundamentally good and sees evil desires and actions as the work of spirits. Therefore, much of their tradition aims to purify locations and individuals from evil spirits by praying and making offerings to the kami, which are Shinto gods.
However, in recent years, Japanese interest in Christianity has grown. Many people seek out Christianity because of its message of hope and peace. Currently there are about one million Japanese Christians, a small minority compared to the overall population of the country. However, the number of Christians is steadily increasing, and estimates predict that there will be 2.5 million Christians in Japan by 2025.

The Spiritual Environment: What to Expect
The Japanese are the second-largest unreached people group, and Japan is the largest unreached nation that is open to missionaries. Shintoism and Buddhism are major religions, and materialism, ancestor worship, and group conformity also play roles in Japanese culture. 
Most Japanese people view Christianity as a good, but irrelevant, foreign religion. Christian missionaries play an important role in reaching out to the Japanese people. And spreading Christian culture is a vital part of that role. By sharing the gospel with them in a culturally relevant and experiential way, we can help them to see that Christianity is not just a foreign religion, but a living Christian faith that can transform their lives.
The Advanced Society in Spiritual Need
Japan needs missionaries willing to go and share the gospel message with its people. We often forget that a modern, technologically advanced, well-educated society can be steeped in spiritual darkness, living day after day without hope. Many Japanese are devoted to pursuing education or their career, often working long hours.
Whether through worshiping in the cultural tradition of Shintoism where nature, numerous gods, and ancestors are worshiped or through adhering to the emperor worship of Buddhism's Mahayana tradition, little doubt remains that Japan needs the gospel. Japan, a nation full of lost people just like us, needs to hear about Jesus Christ, his love for them, and his offer of forgiveness and eternal life.
The Way of Life in Japan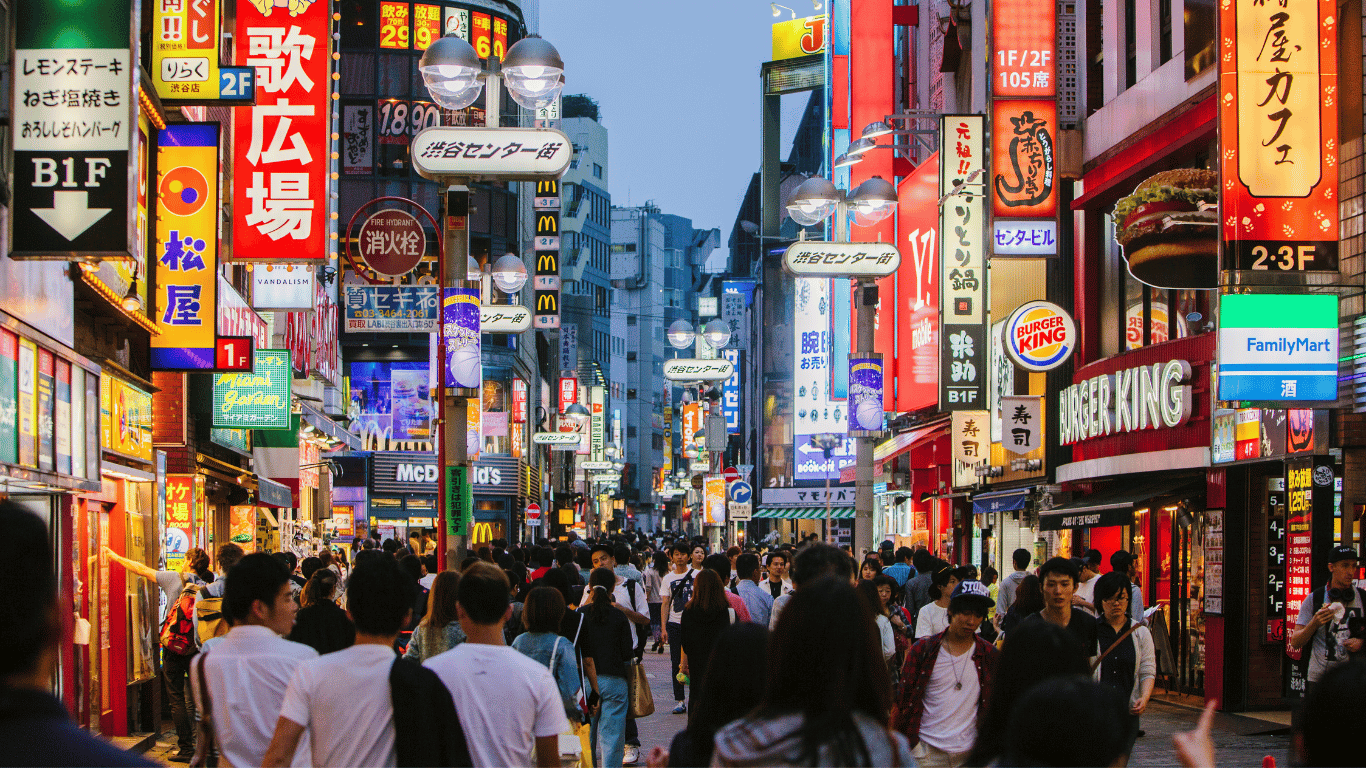 ABWE provides many opportunities for missionary work in Japan. With its excellent public transportation and urban biking, Japan makes it easy to get around and connect with people. The beautiful seashores, forests, and mountains attract tourists from around the world. 
Japanese people are generally very polite and helpful, and they're used to seeing foreigners in their country. Many opportunities to share the gospel arise with people who have never heard it before. As you learn the Japanese language, you'll be able to connect with people on a deeper level and share with them the good news of Jesus Christ.
Christianity Helped Teach Japan to Modernize
When Japan began to open its doors to foreigners, many Christian missionaries found their calling. These missionaries played an important role in Japan's modernization process. They brought new ideas about democracy and education, and they also helped to develop industry and infrastructure. In addition, they introduced Western medicine and technology, which helped to improve the quality of life for many Japanese people. 
As the country has continued to modernize, it has become increasingly influenced by Christian values and traditions, opening the doors for missionary work in Japan. While Christianity still remains a minor religion in Japan, its impact on Japanese society cannot be denied. The country has become more open and democratic, and its people have benefited from the advances in education, health care, and technology that were introduced by early Christian missionaries.
The Problem of Hopelessness
Japan faces many challenges. One of the most serious problems stems from the sense of hopelessness that pervades all age groups in society. Many people feel helpless and have no sense of purpose. 
Despite how they may appear, many people in Japan struggle with cultural, religious, and familial issues but attempt to cover their feelings. The solution to this hopelessness can only be found in our Creator, through faith and the message of the gospel shared through Japanese Christians and foreign missionaries. Pray that God would comfort the hopeless and give them a true sense of purpose. Japan needs prayer.
The History of Christianity in Japan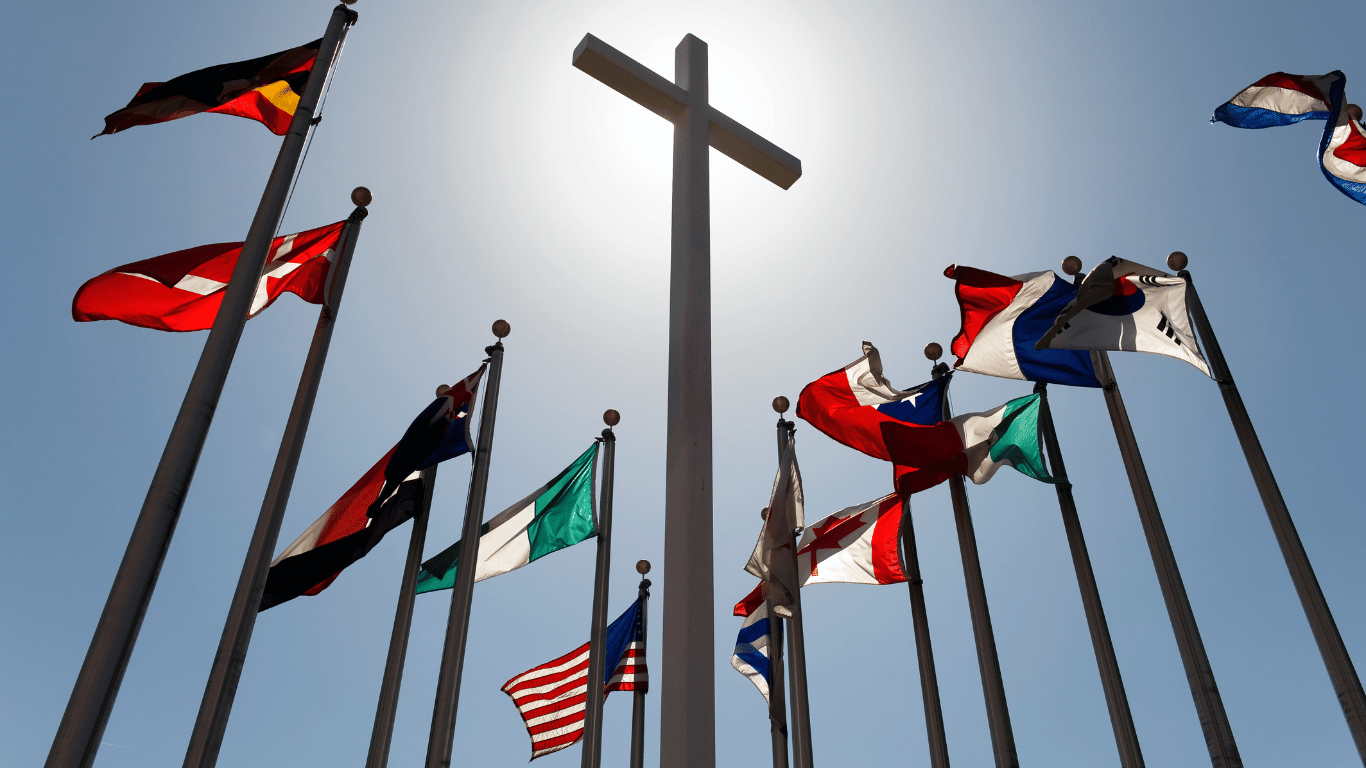 Roman Catholicism initially arrived in Japan with the Portuguese in 1549 under the Jesuit leader, Francis Xavier. He and three other Roman Catholic missionaries intended to start a church, but were met with problems when the Japanese people misunderstood their nationality. Thinking that the missionaries were from India and that Catholicism was an "Indian Religion," the Japanese struggled to understand their intentions. 
The misunderstanding originated because the country of Goa, a central base for Portuguese India at the time, already had ties with the Japanese government and many of the crew on the missionary ship were of Indian descent. Fortunately, the missionaries gained traction and a decent following. However, the Roman Catholic practice of giving out Christian names and asking new believers to adopt Western cultural habits created tension between converts and the government, who thought that the converts were actually foreign spies trying to subvert the social order.
Regardless, Christianity began to grow in Kyushu, Japan as the conversion of local warlords led to the conversion of many of their subjects. As feudal lords became Christians, both they and the Jesuits encouraged the destruction of many Buddhist and Shinto temples, which led to the persecution of a lot of the Buddhist monks and Shinto priests. 
Trouble began to brew as the regent, Oda Nobugana, was succeeded by Toyotomi Hideyoshi. While Hideyoshi started off supporting the Christian cause, he later changed his mind and issued the Bateren Edict, which banned missionary activities. After visiting Hakozaki, he believed the Jesuits were selling Japanese people as slaves overseas, destroying shrines and temples, and forcing people to convert to Christianity. Many historians figure that Hideyoshi thought Christian influence intended to overthrow the existing government and colonize Japan.
In 1637, Matsukura Katsuie mismanaged his province and imposed high taxes on his subordinates while also persecuting Christians. This, alongside famine, led to the Shimabara Rebellion, the largest rebellion to date in Japan.  As Christians began to join the peasant-led movement, the Shogun, the military dictators of Japan, banned Christianity.
For the next 250 years, Christians came under extreme persecution. Many died horrible deaths, and within 50 years, their population nearly dropped to zero. The people still practicing Christianity, under the title Hidden Christians, found ways to hide Christian icons within shrines or inconspicuous buildings as symbols of their faith.
After the Napoleonic wars ended in 1815, England began dispatching emissaries. Among these men was an officer in the Royal Navy named Herbert Clifford. England sent Clifford to China initially, but he soon made his way to the Loo Choo islands and began his first mission there shortly after. In 1843, Clifford met up with the Reverend Bernard Jean Bettelheim and worked alongside him to bring Christianity to the island.
When Japan started opening its borders to foreign activity again in 1853, Bettelheim jumped at the opportunity and became the first missionary to Okinawa. Although many clergymen from the Roman Catholic church, Protestant church, and Orthodox churches made their way to Japan, the country held firm to its ban on religious conversion until 1871 with the Meiji Restoration. This restoration gave Christian communities the right to exist and preach as they saw fit. Finally, Christianity began to flourish and help people in need. If you are ready to embark on a missions trip to Japan, we can provide you with the training and resources you need.
Prayer Points
Pray for the gospel to take root in Japanese culture and no longer be perceived as a Western religion.
Pray for drifting, overworked, and anxious youth to find freedom in Christ.
Pray for the unity of God's Spirit to demolish barriers dividing the 120 different Christian denominations.

Pray for hidden Christians in Japan who need our support.
There is nothing more thrilling than to be the first person ever to share with someone the message of the Bible. . . to take them from square one and build on that." —Susan Smith, ABWE missionary
We'd love to talk with you about how God is leading you.
Projects
Japan Bible Academy (JBA) is a theological institution that works closely with like-minded local churches to help them mature in Christ and provide them with the shepherds they need. JBA is accomplishing this through its annual preaching conference, seminars, and Lay Leadership Training classes, a two-year Expositor's Training Program for those pursuing or engaged in pastoral or teaching leadership ministries, and book translation work.…
The Siloam Home for Orphans and Widows was started in 1984 by Siloam International Christ Church in Yamaga City, Kumamoto Prefecture, Japan. The home is located in Southeast India, Khammam Dist. Sathupally, and houses more than 60 orphans and widows. They operate a small farm to try to be as self-sufficient as possible but the area receives little rain making it a difficult task.…